Reverse engineering
Reverse engineering (reverse engineering) is a technology for creating analogues of components and equipment based on existing product samples.
Given the significant increase in the cost of spare parts and components for equipment (especially imported), the relevance of using reverse engineering to reduce the cost of its maintenance and repair has increased.
Reverse engineering allows:
To manufacture a part, a component unit (or equipment as a whole) according to a sample by developing design documentation for a similar product;
Repair and / or upgrade an existing product, extend the service life when design documentation for it is not available;
Prototyping individual parts and components of products;
Create analogues of imported equipment, with the development of design documentation in accordance with the requirements of domestic standards and an affordable production base;
Restore domestic equipment produced earlier during the Soviet era, as well as modernize the product in accordance with the needs of production, organize the production of spare parts and components.
Reverse engineering is most needed when:
The product or its spare parts are too expensive, discontinued or not available due to sanctions;
The available documentation is insufficient for the repair and / or modernization of existing equipment (design documentation is missing, incomplete or contains errors), there is no information about the material performance of the product;
The enterprise is implementing a program to increase technological independence, to replace imported equipment, parts and components with domestic counterparts;
It is necessary to refine the design according to the features of the production technology.
KhimPromEngineering helps its clients to solve the problems of reducing costs and increasing the economic efficiency of equipment operation, increasing technological independence, through the reengineering of parts, spare parts and modernization of technological or engineering equipment (including pumping, filtering, ventilation, extrusion, mixing, grinding, reactor). If necessary, structural changes can be made to products compared to analogues, as well as engineering calculations are performed: strength and others.
Main stages of work:
Consultations on the preparation of products for measuring work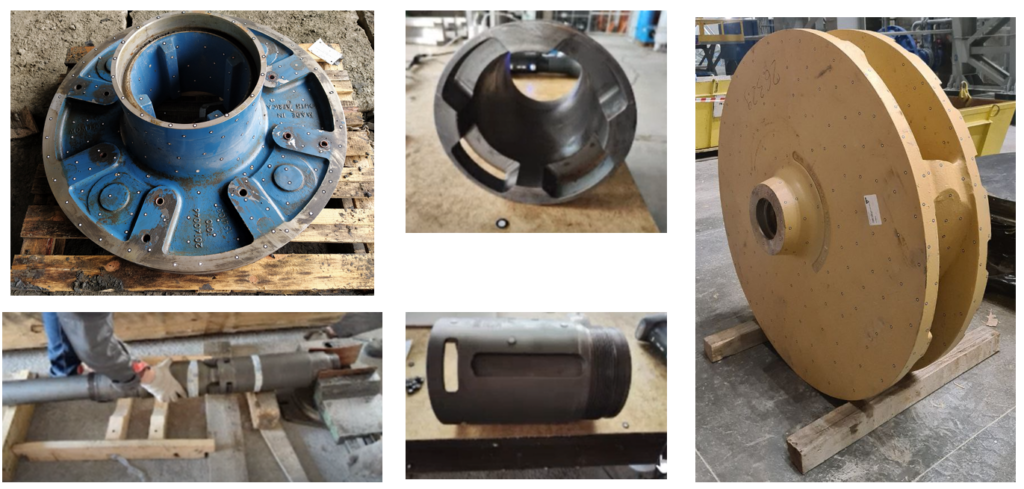 Performing measuring work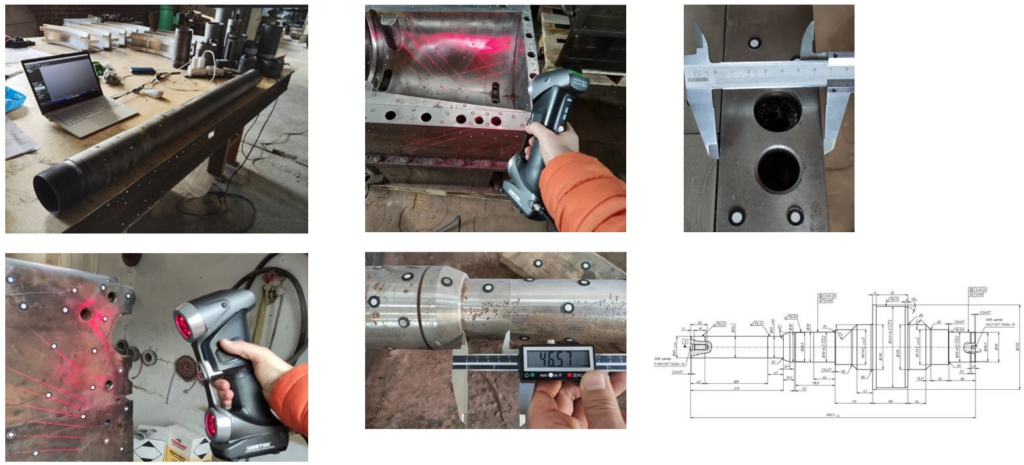 Processing the results of measurement work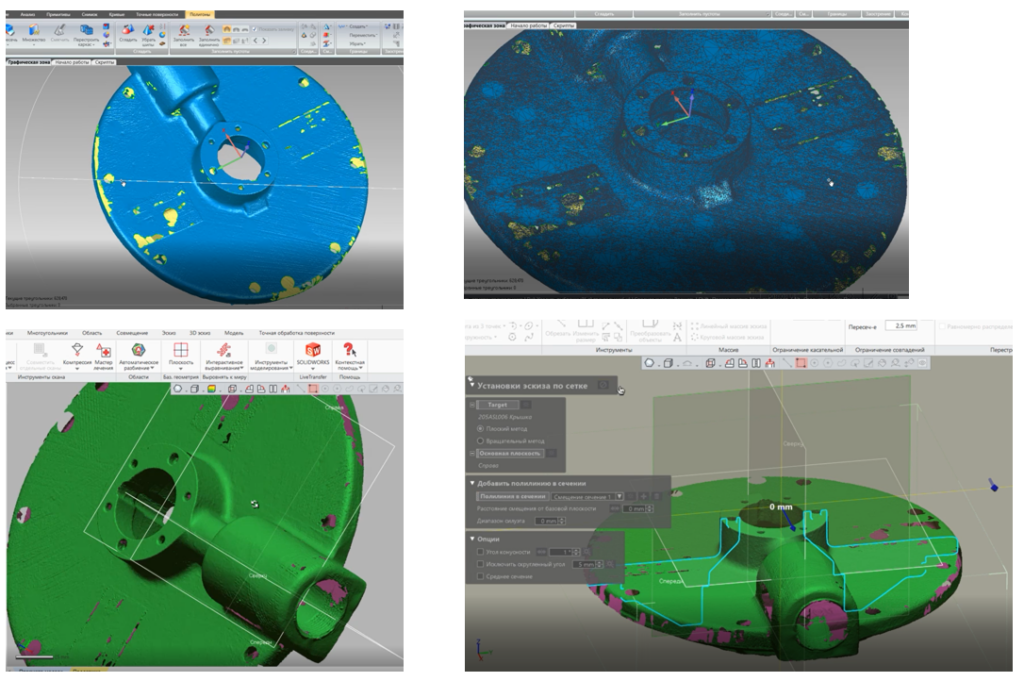 Development of design documentation and organization of manufacturing
Development of design documentation on samples.
Any changes to products if necessary (correction of defects, transfer of elements, etc.).
Organization of the manufacturing process of both individual parts, assemblies, and equipment as a whole.